CPAA NEWS
2019 CPAA Annual Planning Conference
The Intersection of Planning and Politics
Monday, April 29 to Wednesday, May 1, 2019 
at the Black Knight Inn in Red Deer
Education Session - Community Economic Development: Building Your Strengths for a Better Tommorow
While some rural and small town communities are prospering and growing, others face challenging economic circumstances and even decline.  For all communities, however there are promising practices that can help to make a difference.  This interactive session will focus on key trends impacting rural and small town communities and will offer suggestions for a successful strategy moving forward. 
Wayne Caldwell is a Professor in Rural Planning in the School of Environmental Design and Rural Development at the University of Guelph. 
Keynote Speaker, Chris Fields - 5 Ways to Create the Exceptional
Each of us wants to rise to the occasion – in our personal lives, professional lives, and as part of a community creating a bright future.  What's holding us back and how do we plan for an ambitious future amidst a world of exponential change and the inherent challenges of democratic governance? In a presentation that is described as informative, entertaining, and a little bit crazy, five ways to leap the hurdles that stand in the way of exceptional spaces, places and people are explored.
Chris is an informative, entertaining, and insightful strategic humorist with a serious message: dare to be different and reach highst aspiration or joijnt the burgeoning ranks of the unnoticed.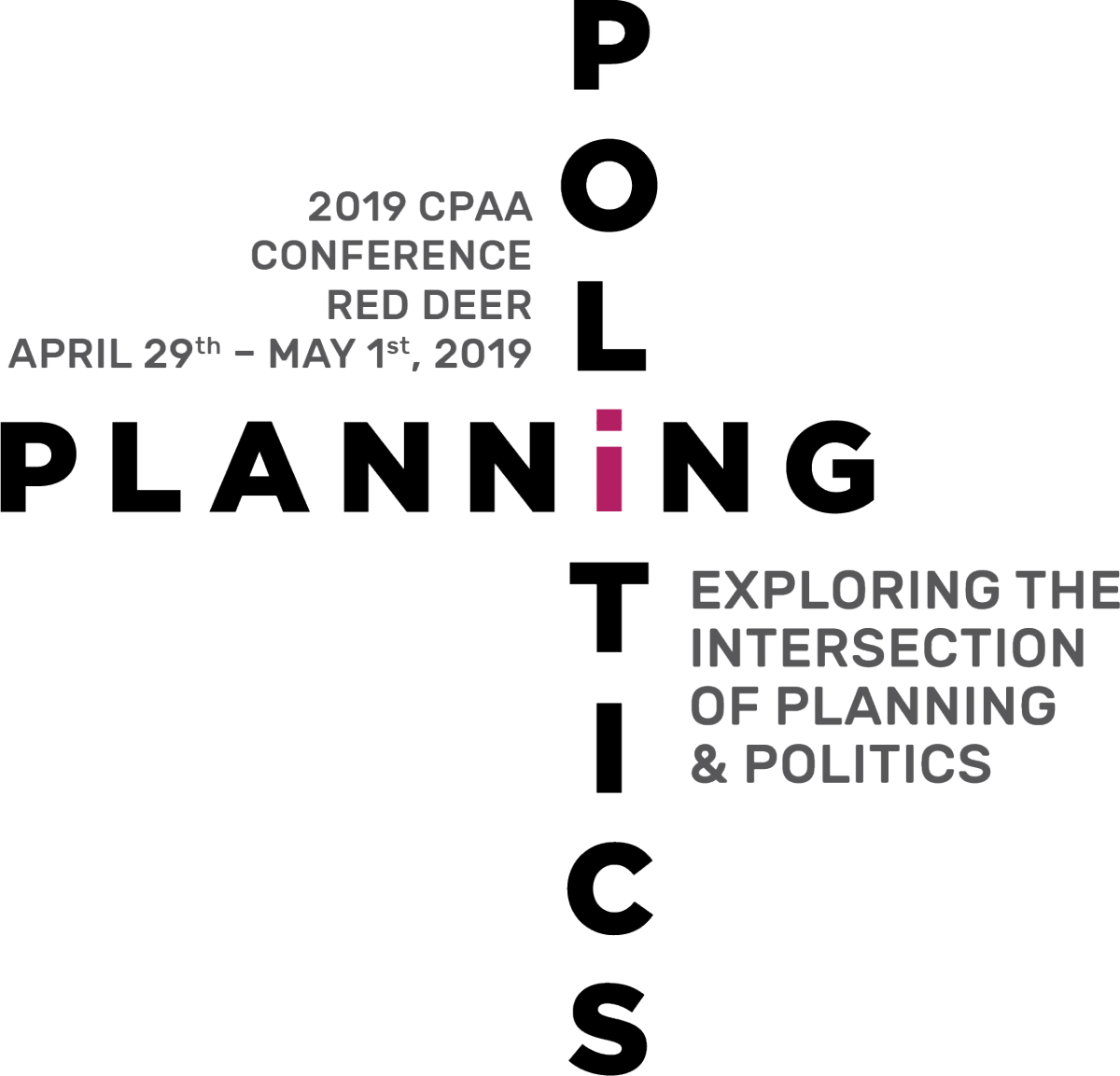 This theme gets to the core of the CPAA's reason for being: bringing together planners, administrators and politicians from throughout Alberta, so that each might better appreciate and understand the others knowledge, priorities and perspectives. The conference creates a space for planners, administrators and politicians to explore how planning can help influence, shape and enhance our communities and municipalities.
We encourage politicians, planners and administrators from municipalities across Alberta to attend and participate the conference.
New for this year! A pre-conference golf tournament is scheduled for Sunday, April 28, 2019. The information and cost is on the Registration form.
More information including Registration, Sponsorship and the Call for Abstracts can be found on the Events and Conference page, click here.